For first-time homebuyers, the prospect of building a home can seem like an unattainable dream. In reality, however, a new construction home is the perfect option for first-timers. By working with professional home builders, you can achieve a home that's customized to your needs — and your budget.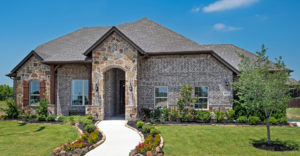 Turn-Key Construction
When your custom-built home is finished, you can move right in — no remodeling or repainting required. In addition to convenience and comfort, a turn-key home can help you control costs. Although the base price of a fixer-upper is often lower, material and labor costs can add up quickly, exceeding your budget. With a new build, you can rest assured that each component and system is in top working order – no need for fixes or updates.
Great Communities
Many new construction homes are built in friendly planned communities, which offer enormous benefits to homeowners. Since roadways are planned in advance, you can count on an easy flow of traffic and convenient access to major roadways. Many communities feature integrated green space for aesthetics and recreation, in addition to regular maintenance of public spaces. Plus, since lots are designated from the start, you don't need to worry about property disputes or unsightly buildings.
Competitive Pricing
Most planned work with one or more professional home builders to ensure quality and continuity. When you opt for a specific community, you can select from a variety of pre-approved designs. Since the home plans are standardized, builders can control costs, enabling a competitive pricing system. As a result, you might be able to get a bigger or better home while staying within your budget.
Easy Floor Plan Selection
Thanks to Impression Homes' selection of floor plans, it's a breeze to put together the perfect home. There's no need to agonize over closet placement or sink orientation; simply choose the plan that meets your needs for storage, layout, number of bedrooms and more. This streamlines the design process and shortens the overall timeline, enabling you to move in faster. When
you've never built or bought a home, this convenience can ease stress and worry.
Design Freedom and Flexibility
With new construction homes, the finishes and custom upgrades are completely up to you. As you work with us, you have the freedom to select the finishes and materials that suit your personality and finances. Best of all, you won't need to spend your weekends hunting for fixtures or poring over tile options at big-box stores. We offer suggestions that work well with the home's layout and design, so you can select finishes and colors with full confidence.
Peace of Mind
The best professional builders have years of experience, which means that you can see proof of their abilities and skills. In planned communities, it's usually possible to walk through a model home to ensure that it's the right fit. Most builders offer photo galleries of finished homes; these images allow you to see different materials in use, so which makes for easier selection. All of these factors can provide a valuable asset for first-time homebuyers: peace of mind.
While building a new home can seem intimidating, it's actually a great option for first-time buyers. Professional builders like us here at Impression Homes make the process easy and fun, so the finished product is exactly what you desire. Contact us to get started on your dream home!