New Homes in Sanger, Texas
Sanger is a small, charming town near Denton, Texas, located just north of the DFW metroplex. Benefiting from the booming Dallas/Fort Worth economy, the town of Sanger was founded in 1886 as a stop on the Santa Fe Railroad that today offers an attractive city with many modern amenities. As a result, new homes in Sanger are becoming an increasingly attractive option for homeowners.
Check Out Our New Home Community in Sanger: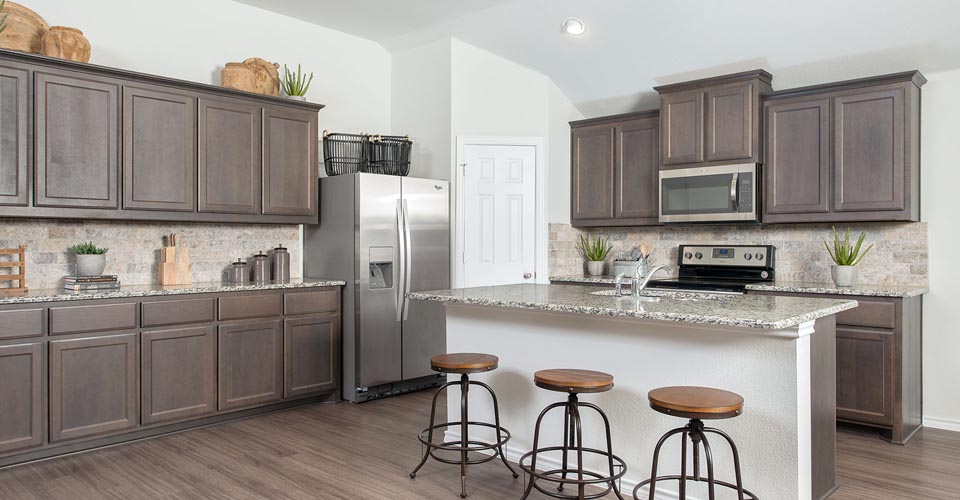 Sanger Circle – Quick Move Homes Available Now!
Square Footage: 1,620 – 2,662
Sanger Circle has easy access to I-35 and offers an abundant choice of restaurants, entertainment and shopping opportunities just around the corner.
Benefits of Owning a New Home
Are you considering diving into the world of homeownership in the near future? If so, then you should know that you have a large number of options. Of course, there is always the traditional process of hiring a real estate agent and finding a home for sale on the market. However, if you truly want the most for your money and want to end up with a home that suits all of your desires, then you may want to consider the option of having a new home designed and built for you. That's exactly what we're proud to provide at Impression Homes.
New Homes in Sanger, Texas
New home construction provides convenience to anyone who wants to live in a friendly neighborhood town with a short commute to the plentiful jobs and social buzz of the larger cities that form the DFW metroplex. Impression Homes offers several communities in various locations around Dallas and Fort Worth, and we're very proud of our new home community in Sanger, Sanger Circle. We custom build our homes to your specifications, and our process in Sanger and Denton is no different. Feel free to check out our other new home communities, throughout the metroplex.
Save