When shopping for a brand new home, one of the biggest challenges according to our homebuyers is picking a home layout that will work best for their needs. How do you go about picking a home layout? We've outlined some of the biggest factors below, to help you make one of the biggest decisions of your new home experience.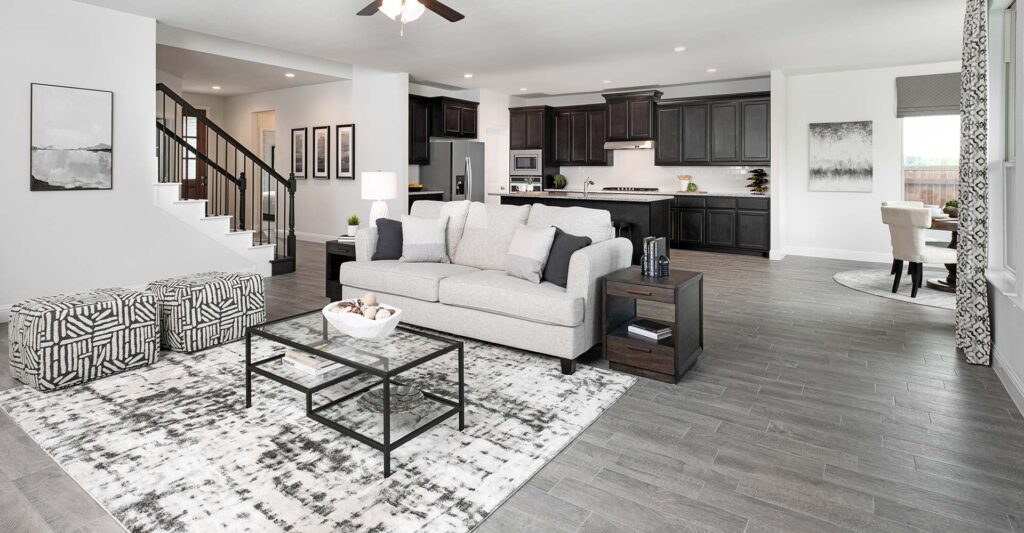 Narrow Your Home Search by Size
House hunting can be very overwhelming. With tons of homes to walk through, the experience can be very taxing. However, if you know the right size of home you need, that tedious search can become a lot less stressful.
Finances Matter
With graduation season coming to an end, some of you may want to downsize or just want a fresh start. Whether you're shelling out a lot of money for your son or daughter's college or feel you're just spending too much on a home just too big for you now, finances can be a big deciding factor for some. A great way to start your search is to talk to a mortgage lender who can see your big picture and what size of budget you can afford. They will be able to break things down for you, so you're not looking in a direction that could be a waste of your time.
Think About the Future
For some of you, maybe children are in your future, not present. Take into account what your future goals look like because those situations may garner a different approach. If you're wanting to stay in your soon-to-be home for a while, you may want to consider future plans as a way to avoid the headaches later. Empty nesters may want to downsize to a smaller home, whereas future parents may want to add a third or fourth bedroom to the mix. Consider all options when looking for your future abode, and you can knock out those homes that don't line up with your goals!
Floorplan Decisions – Picking a Layout for Your New Home
Another big thing to think about is the layout of the home's floorplan. Do you want the master bedroom farther away from guest bedrooms, just to have a quieter night or escape an in-law visit? Do you want a smaller yard, so you don't have as much landscaping to handle? Do you want a bigger "man room" to put the big screen and sports memorabilia? These are all things to think about when looking for your new home. One great thing about walking through a model home is seeing how the furniture fits in each room. One floorplan may work for future parents whereas another floorplan works for parents who are downsizing. If you know the number of bedrooms and bathrooms that will work the best for you, you can chop your search down to only include those homes to visit.
Get Some Help from DFW Home Builders!
At the end of the day, your future home is an investment worth thinking about and discussing with your family. The great thing about Impression Homes is the fact that we have several model homes throughout the DFW area, and our sales consultants are here to help! Come sit down with our sales team to work through all of those questions and thoughts about your new home. You can view a map of our communities here. We can also connect you to great mortgage lenders, who can help you on the financial side, so all bases are covered. Happy house hunting, and remember, the search can be a lot less stressful if you use these helpful hints!
For more information on our beautiful homes, contact us today to start your search today! If you're interested in quick, move-in homes, please click here!