A Guide to Small Townhome Living
Pros and Cons of Buying a New Townhouse | Benefits and Negatives of Owning a Townhouse | What is a Townhome? | Why Townhomes are Better
Pros and Cons of Buying a New Townhouse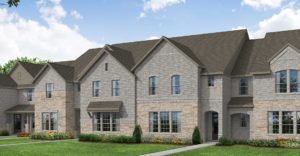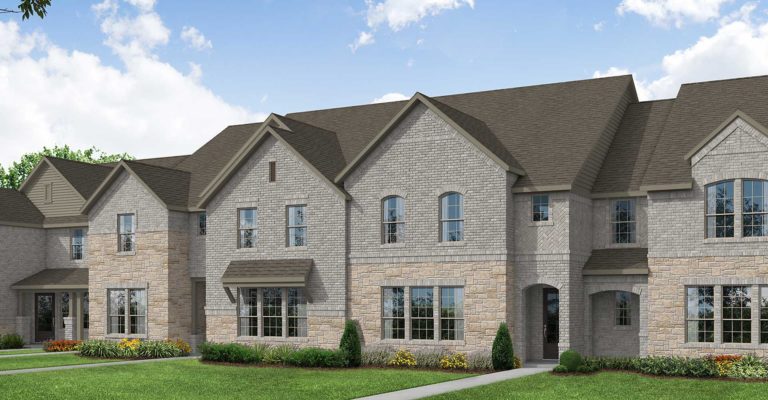 It is said that home is where the heart is, so buying a home can be a daunting prospect. There are so many aspects to consider. One of the first decisions that must be made is whether to choose a townhome or a house. Townhomes for sale have many desirable qualities, but houses do as well. Let's take a look at some of the pros and cons of small townhome living as well as what is a townhome and how are they different.
The differences between townhomes and houses can be broadly organized into three main categories:
What Is a Townhome?
Structural Differences
Many people ask the question, "What is a townhome?" Townhomes are defined as a tall, narrow, traditional row house, generally having three or more floors. In general, townhomes consist of a multi-story house in a modern housing development that is attached to one or more similar houses by shared walls.
The most visual difference between townhomes and traditional houses is their structure. A townhome is attached to at least one other townhome that usually looks very similar to the first. A traditional house is a single structure that does not share any walls with other houses. Regular houses don't necessarily have larger square footage or more rooms. They DO tend to be more compact than a single-family house which makes them great options for both young families and retirees. On the other hand, a traditional house can more easily accommodate larger families who may need or want more room on a daily basis.

Benefits and Negatives of Owning a Townhouse

Establishing a price range is very important when either buying a townhome or a house.
Initial Cost
In general, townhouses are much more affordable than traditional houses. For this reason, they are an excellent way to establish equity for first-time homeowners.
Amenity Expense
When comparing townhouses for sale, be sure to inquire about what amenities are including in the community. This can be one of the major benefits of living in a townhome. Some communities are simply a well-designed group of townhouses, while others offer anything from a tennis court and pool to a clubhouse or patio area with grilling stations. One is not necessarily better than another, but it is important to know exactly what, if any, amenities are provided by the community.
Along the same line of thought, check to see what other services may be available through the community. Often, the community will offer group services for things like trash and pest control. These types of expenses may be less because of the group rate than what one would find for a single house. There may, however, be a required purchase of a certain product to be eligible to live in some communities. Again, be sure to know exactly what things are covered by the community and what other expenses will be required to live there.
Utility Expenses
Due to their compact nature, and the fact that at least one wall is shared with another townhome, utility bills, especially heating and cooling can be dramatically cheaper in a townhome. These savings are rarely taken into account but can make a big difference.

Why Townhomes Are Better
In general, we've learned that there are a number of benefits to purchasing a townhome. A quick summary of these positives are as follows:
Lower initial cost
Exterior maintenance items are the responsibility of the association, not you
Insurance costs are lower since you're only insuring your interior
Many townhome associations offer amenities you may not receive in a single-family home (e.g. swimming pools, tennis courts, park areas)
Is There Any Privacy When Living in a Townhome?
When considering a new home purchase, the largest difference between townhomes and houses, and the most frequently mentioned con associated with townhome living is probably the issue of privacy. This is largely a misconception, however, as sound insulation and quality construction eradicate many of the privacy concerns. In addition, townhomes offer many benefits of living in a community, while a house is much more independent. What are some of the privacy concerns associated with townhomes?
Party Walls
For townhomes, party walls can be defined as any wall that divides a building into two or more separate homes. A traditional house may have neighbors that are far away or quite close, but it will never actually share a wall with another house. While sound pollution is a real concern and could be quite a deterrent in the past, modern quality townhomes should be designed to keep normal noise levels to a minimum for other tenants in the adjoining building. This can be done through the use of quality soundproofing and building materials used to build the walls and the arrangement of rooms in each townhome (e.g. using closets to act as a buffer between each dwelling).
Associations
Most townhome communities have some sort of association or organization that governs the community. This helps everything run more smoothly since more people are living in a smaller area than those living in individual houses. When looking at a townhome for sale, it is important to consider whether or not one will be able to abide by the restrictions that are dictated by the association. Out of a desire to keep the community looking well-kept and organized, there are often specifications for how the exterior of the townhouses may be decorated. Also, it is common to have restrictions concerning pet size and breed to help ensure community peacefulness and safety.
Townhomes are a great solution for those who enjoy being part of a community, while houses offer a degree more independence. Take advantage of the unique environment experienced by those who live in a townhome community, and feel free to ask the current residents of the community what their experience has been like. As with any housing arrangement, it differs from place to place, and from individual to individual!