Homeownership is one of the most common goals that many people have to build their financial wealth over time. Investing in real estate can allow you to build equity with a property that you buy. If you want to determine if you're financially ready to buy a new home, there are a few steps you'll need to take.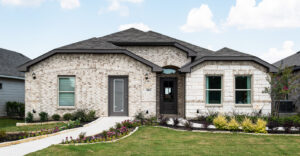 Assess All of Your Debt
Assessing your debt is necessary to determine if you can afford to buy a home. Lenders will evaluate your debt-to-income ratio, which should be less than 43 percent of your income to ensure that you can continue to make your mortgage payments each month.
Improve Your Credit Score
Your credit score is one of the main factors that lenders evaluate when determining if you're qualified for a home loan. Your credit score is a reflection of how well you manage your personal finances and if you'll make your mortgage payment on time each month. Lenders require a credit score of at least 640. Those who have a credit score above 700 will be eligible for the lowest interest rates that are available.
You can improve your credit score by paying off remaining balances on your accounts and avoiding late payments. Paying more than the minimum amount required can also allow you to boost your score quickly. Avoid closing any of your accounts, which can have a negative impact on your score because it can shorten the amount of time you've had the credit history.
Save for the Down Payment and Closing Costs
You'll be required to make a down payment on the home that you purchase to secure the property. The amount of money that you put down can influence your interest rate and will also determine how much you pay on the home loan each month. The amount of money that is required for the down payment depends on the type of loan that you obtain.
As a first-time home buyer, you can obtain an FHA loan, which only requires putting down at least five percent of the selling price of the home. If you plan to buy a house in a rural area, you can obtain a USDA loan, which doesn't require a down payment. VA loans also don't require a down payment.
Conventional loans require 20 percent of a down payment of the selling price of the house. There are many benefits of paying 20 percent, which includes not being required by your lender to pay for homeowner's insurance. There's also lower upfront fees, a lower monthly payment, more equity on your home, and lower on-going fees.
In addition to the down payment, you'll also need to save extra money for the closing costs. Closing costs include attorney fees, loan orientation fees, taxes, surveys, credit report charges, title searches, title insurance, and discount points.
Build a Healthy Savings Account
Building a healthy savings account is necessary before you purchase a home to ensure that you can afford to maintain it and perform repairs when they're needed. You'll also need to have extra funds available to ensure you can continue to pay the mortgage each month if you suffer from a job loss or experience an emergency. Attempt to save at least three to six months of income for your emergency fund to reduce the risk of foreclosure.
Get Pre-Approved for a Mortgage
One of the first steps you'll need to take to become a homeowner is to get pre-approved for a mortgage. The pre-approval process typically takes one to three days to complete and requires a significant amount of forms and documents to provide to the lender. Most lenders will require that you provide tax returns, pay stubs, information on your checking and savings accounts, a copy of your driver's license, assets, liens, and information on property that you currently own. Your social security number will also be needed to perform a credit report. Additional household income also needs to be reported, which may include bonuses, over time, alimony and child support, income from seasonal or part-time jobs, or income from a second salary.
You can shop around and get quotes on four different lenders to determine which one offers the best interest rate.
Buy the House You Know You Can Afford
There are many different factors to consider to determine if the type of house that you can afford to own. If you have poor credit, a fixer-upper may be the only type of property that you can afford to purchase. Those who have a smaller budget can consider purchasing a fixer-upper or a foreclosed property at an auction to get a great deal. Over time, you can consider investing money in the house to improve its appeal and value.
Those who have a larger budget can consider buying a new home, which offers many advantages. New home sales mean that you don't have to spend money on repairs in the first few years and can have a warranty on the building for the first year. Brand new homes can often be customized to ensure that you select all of the materials and fixtures depending on your personal taste. New construction homes for sale are also an ideal option in areas that are growing because you won't have to worry about getting in a bidding war with other buyers.
Additional expenses that are related to owning a home also need to be accounted for to ensure that you can understand the overall costs involved. You may need to also pay for HOA fees, landscaping services, property taxes, and utilities that cost more than your previous property.
Knowing what you need to do before you decide to buy a home is necessary to ensure that you're in good financial standing and are prepared for home ownership. With the right tips followed, you can enjoy the long-term benefits of owning a house and have peace of mind knowing that you can afford the purchase.